.: URGENT
Action
Needed :.
NOW!
Contact Your Senators Now!!!
SB 1557 Urgent Action!
Email All Senators at Once
List of AZ Senators
List of AZ House Reps
Sample Letter
Contact County Supervisors
Background Info
Click on the links below to help fair elections:
Pima Action
Follow-up Letter/Phone Action

Description of Hack & Stack Manipulation Method

Why AZ Diebold MUST be stopped!

Ballot-Box Fraud in Tucson

AZ Elections Resolution

AZ Elections Resolution
.: Groups Working on
Election Integrity :.

Arizona Citizens for Election Reform
Voters Unite
Vote Trust USA
AZ Citizens for Fair Elections


ACTION ALERT- PROTECT YOUR VOTE PIMA
LOBBYING YOUR LEGISLATOR: Preventing a brush off
LOBBYING YOUR LEGISLATOR: Personal Visits, Phone C...
USING THE MEDIA TO LOBBY
LOBBYING BY PERSONAL VISIT
LOBBYING BY TELEPHONE
LOBBYING BY LETTER
TEN COMMANDMENTS OF LOBBYING
GRASSROOTS LOBBYING EFFORTS - WHAT WORKS

2006-02-12
2006-02-19
2006-02-26
2006-05-07

Click here to return to main page
Intimidated?
These Tips
Will Help You Lobby

~ Preventing a Brush-off
~ Using the Media
~ Lobbying by Personal Visit
~ Lobbying by Telephone
~ Lobbying by Letter
~ 10 Commandments of Lobbying
~ GRASSROOTS LOBBYING EFFORTS - WHAT WORKS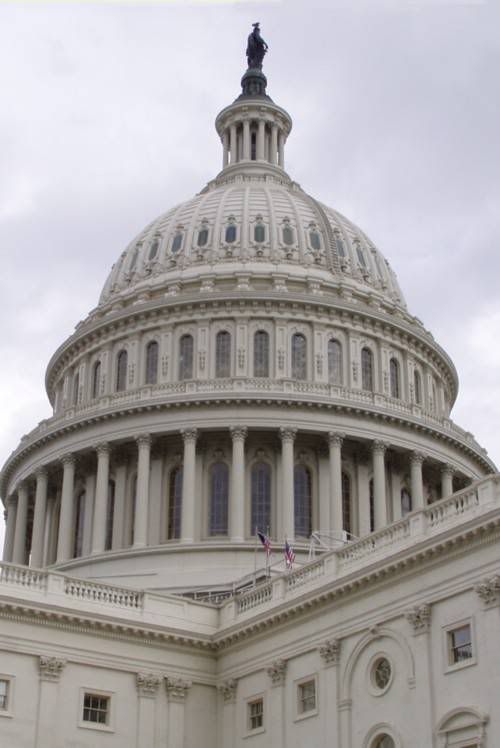 .: Current
Legislative
Action :.
HB2635
Voting equipment, source code escrow ------------------------
This would require the Secretary of State to place machine source code in escrow with an independent agent, overseen by a 3 person committee to investigate and test vote recording and tabulations machines. ------------------------
Sponsor: Rep Ted Downing (D) LD 28
HB2638
Verifiable paper ballot ------------------------
This would require the use of a paper ballot that the voter can verify to subsequently be counted by vote tabulating equipment. ------------------------
Sponsors: Rep Ted Downing (D) LD 28, Steve Gallardo (D) LD 13 (Former Maricopa County Assistant Elections Director), Phil Lopes (D) LD 27


Description of Hack & Stack Manipulation Method

Why AZ Diebold MUST be stopped!

Ballot-Box Fraud in Tucson

AZ Elections Resolution

AZ Elections Resolution
Template By Caz
Powered by: Blogger
Lobbying Tips by The Oregon Health Action
Blogmaster Cheryl

Tuesday, February 21, 2006
Follow-up Letter and Telephone Campaign
Follow-up Letter and Telephone Campaign

We need to follow up with a letter writing and telephone campaign asking, "What are they doing by bringing in this junk voting equipment into ______County, don't you know about what happened in New Mexico? Or what Maryland Gov just did about the Diebold TSX?" (See Washington post article just today; "Paper-Trail Politics")

We are invoking the resolution adopted by the State Democratic Party last November that committed the party to vigorously oppose Brewer DREs. We are asking the Democratic Party to become a partner in this nonpartisan Coalition of other parties and groups led by courageous grassroots civic activists in counties across the state. Protecting the vote is a civic responsibility.

In regard to HAVA, Mimi Kennedy Chair, PDA Advisory Board stated, "we have learned that half a loaf can be worse than none."

Instead of helping Americans vote, there is abundant evidence that HAVA thwarts the ability of Americans to have their votes count. See, HAVA and the Rush-to-Poor- Judgment HAVA, not only sets up burdensome provisional ballot verification, it also requires states to meet unrealistic deadlines for purchasing machines, imposes penalties for missed deadlines, and fails to set guidelines or enforce standards of security, accuracy and reliability.

"Voter Action" documented that in New Mexico, undervotes for President were as high as 37% in some Hispanic and Native American precincts. There were also switched votes and lost votes due to DREs. The lawsuit led the state to get rid of all their DREs and go back to durable paper ballots with Optical-Scan. On Feb 15, a real Republican, the Governor of Maryland also did the same. It's incredible that Arizona SoS Brewer seems determined to force us down the hideous road of DREs.

If we fail in this endeavor and these DREs come in, there is a good possibility the next Governor will be Len Munsil, former President of the Center for Arizona Policy, accomplished with the corrupt help of none other then Nathan Sproul, former Executive Director of both the Arizona Republican Party (1999-2002), and the Christian Coalition.

Voter registration and "consulting" work done by Sproul's firm was the RNC's 8th largest expense at $8.3 million in the 2004 election cycle. We can only theorize what $6 million were used for. "Team Bush Paid Millions to Nathan Sproul--and Tried to Hide It ..." AUDIT-AZ discovered that the RNC had delayed reporting expenses, then tried to scrub the evidence. We reported this to Professor Mark Crispin Miller author of Fooled Again whose team was able to uncover $3 million more in un-itemized receipts that had not been publicly reported. Please listen to Robert Kennedy Jr's interview with Professor Miller, who talks about Arizona's SoS Jan Brewer and Nathan Sproul. (To Listen to Show Segments), from Jan 28th Air America radio "Ring of Fire".

It's our time to stand up, say "NO to Brewer's and her vote stealing DREs machines, demand change and take back our democracy by protecting the base of it, the BALLOT BOX.

We all need to wake up other patriots and get on the right side of this issue fast. We in Arizona will play a critical role in the next few weeks that very well could assist California and New York in the nationwide battle to protect the vote, the base of our democracy.. Santa Cruz, Pima and Coconino, counties are critical to making this happen. Leadership to do this understandably must come from courageous grassroots organizations in counties all over the state, not from Central Ave in Phoenix.

I close with the remarks of a great man, Franklin D. Roosevelt who said wisely:

"When it comes to success, the only thing we have to fear is the common tendency to quit. It is always too soon to give up. It is never too late to hope. All it takes to breach the gap between hope and success is PERSISTENCY, PERSISTENCY and MORE PERSISTENCY."

Respectfully,

John R Brakey
Co-founder AUDIT-AZ
520-578-5678

To quote Thomas Paine; "The right of voting for representatives is the primary right by which all other rights are protected. To take away this right is reduce a man to slavery.."
Posted by Protect Democracy :: 11:35 AM ::

---------------oOo---------------